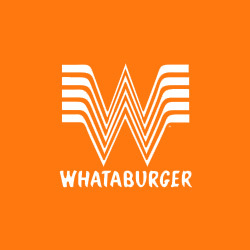 Restaurant Team Member
Sorry, this job has expired.
Castroville, TX
Whataburger is now hiring for Restaurant Team Members in Castroville, Texas!

Earn up to $11.00 per hour.

The Team Member is responsible for fulfilling Whataburger's customer service commitment to excellence by ensuring each customer enjoys a hot, freshly-prepared product, of the highest quality ingredients; made to order and promptly served in a comfortable, clean, friendly environment.

To begin the path for career success at Whataburger, Team Members will participate in a skills development program under general guidance by management and will be required to achieve certification in specific stations associated with the position.
High school diploma/GED, equivalent work experience, or is attending high school, or educational equivalent, e.g., home school or primary vocational programs.
0-6 months' experience in general industry.
Demonstrated ability to communicate and maintain an effective working relationship with management and co-workers.
Demonstrated ability to work in a team environment.
Must be able to manually lift and move up to 50 lbs. frequently.
Must have the ability to stand during entire shift.
Ability to reach, bend, stoop, lift, shake, stir, pour, carry, and push frequently.
Ability to read (orders on tickets, menu board, receipts, etc.).
Frequent contact/immersion of hands in water, cleaning and sanitation solutions, meat products, poultry products, seafood, and produce items.
Frequent washing of hands.
Provide Whataburger-quality service to all customers.
Demonstrate the ability to accurately explain the "Whataburger Difference" to customers.
Effectively communicate with management in a timely manner regarding scheduling issues, customer service problems, and equipment malfunctions.
Follow all safety procedures and guidelines including personal safety, equipment use, and food handling and storage.
Ensure all products are stocked, maintained, and prepared according to Whataburger quality standards.
Maintain a clean, safe working environment.
Properly stock inventory using First-In/First-Out (FIFO).
Clean the customer service areas by following the proper procedures as directed by the management person on duty, including outside landscaping, building entrances, dining room tables and condiment stations, restrooms, and food production and storage units.
Achieve certification at the specific stations associated with a position, as well as cleaning and sanitation procedures.
Demonstrate fiscal responsibility with all Company assets by following company cash handling policies.
Demonstrate ability to be a "team player" by contributing to the team's success and communicating effectively with other team members.
Assume additional responsibilities as assigned.
Some knowledge of the organization and its functions.
Some knowledge of working practices, procedures and techniques.
Team Member and Company will mutually agree on their availability based on needs of the restaurant.
Working conditions exist to satisfactorily fulfill job responsibilities.
Must be able to work overtime occasionally.
15807