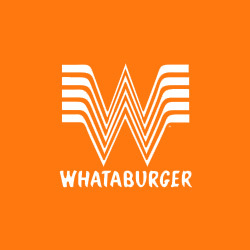 Restaurant Manager
Sorry, this job has expired.
Austin, TX
Paid vacation, 401K / Retirement plan, Vision Insurance, Dental Insurance, Life Insurance, Health Insurance
Whataburger is seeking Restaurant Managers for our locations in the Austin area!

Locations include: North and South Austin, Pflugerville, Round Rock, Cedar Park, Dripping Springs, Georgetown, Hutto and Manor.

Salary is up to $55k per year, depending on experience.

As a Whataburger Restaurant Manager you will make a difference by leading Team Members to deliver the Whataburger experience to customers, all while building skills teamwork, problem solving, and customer service. You will grow through our Restaurant Career Development Path, a professional development program that teaches participants how to advance from learning to mastery of their roles and prepares them for future leadership opportunities.

Enjoy the following benefits:
• A development path that promotes professional growth and internal career advancement
• Industry-leading, competitive weekly pay
• Opportunities to earn a monthly bonus
• Medical, Dental, and Vision benefits
• Time off benefits
• Retirement savings matching
• Discounted meals
• and more!

• High school diploma, GED, or equivalent work experience
• At least 1 year of experience in the restaurant industry preferred.
• Previous experience in a restaurant leadership position preferred.
• Must be at least 18 years old
• Food Handler's Certification
• Food Safety Certification (requirement may vary based on city, county or state)
• Valid Texas Driver's License
• Proficiency in Microsoft Office Word, Excel, Outlook and PowerPoint preferred.
• Basic understanding of performance review process.

Basic to moderate knowledge of:
- Back-of-house systems, point-of-sale systems, restaurant operating systems, and the Internet.
- Strong knowledge of Whataburger and its functions, working practices, procedures, and techniques
- Budgetary concepts and procedures

• Make sure that all operating procedures are being followed correctly.
• Support General Managers and local area leadership in managing the restaurant.
• Manage financial planning, scheduling, recruiting, training and supervision of Team Leaders and Team Members.

• Basic ability to delegate tasks
• Ability to prepare and present ideas to colleagues and managers with ample notice and preparation.

At Whataburger, we are a team of Family Members. We take pride in our work. We care about each other. And we love serving our customers. As a Whataburger Family Member, you will belong to something special — a beloved brand with a proud legacy. The values and skills you gain from working at Whataburger will serve you well at every stage of your career. Be part of something bigger — join the Whataburger Family today.

Join a team that wins together and learn skills that matter. Apply to be a Whataburger Restaurant Manager today.

We are an Equal Opportunity Employer.
18209